Forest & Farm Walk
Bushbaby Lodge is located within a private family-run farm including an on-property old-growth forest. Guests can book a 1 hour forest walk with a camp guide. Your support for ecotourism keeps this private forest maintained and protected.
Guests may also walk around the farm at their leisure to see cows, pigs, goats, chickens, donkeys and sheep, as well as see the cultivation of the mixed fresh produce you enjoy every mealtime.
Sports and Games
Enjoy ample room to play a game of football, frisbee, or badminton. Your children will enjoy the playhouse, slide, and swing set located in a sand pit.
Camp Fires
Evenings we light a camp fire and munch on muchomo (roast meat) and serve hot tea with fresh farm milk, or you might prefer some Tusker, Nile Special, or wine.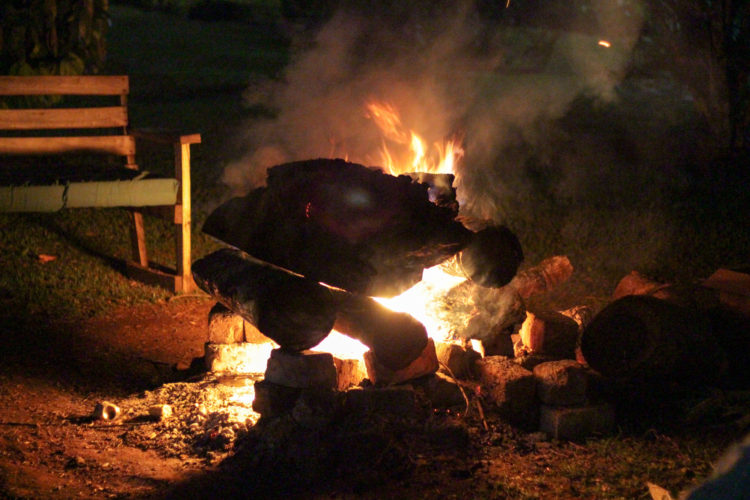 Ssezibwa Falls
Ssezibwa Falls is a Buganda cultural landmark and is located only 14 kilometers from Bushbaby Lodge. Take a guide to see the waterfalls and to learn about the significance of the site to the Baganda and see the traditional prayer sites still in use.